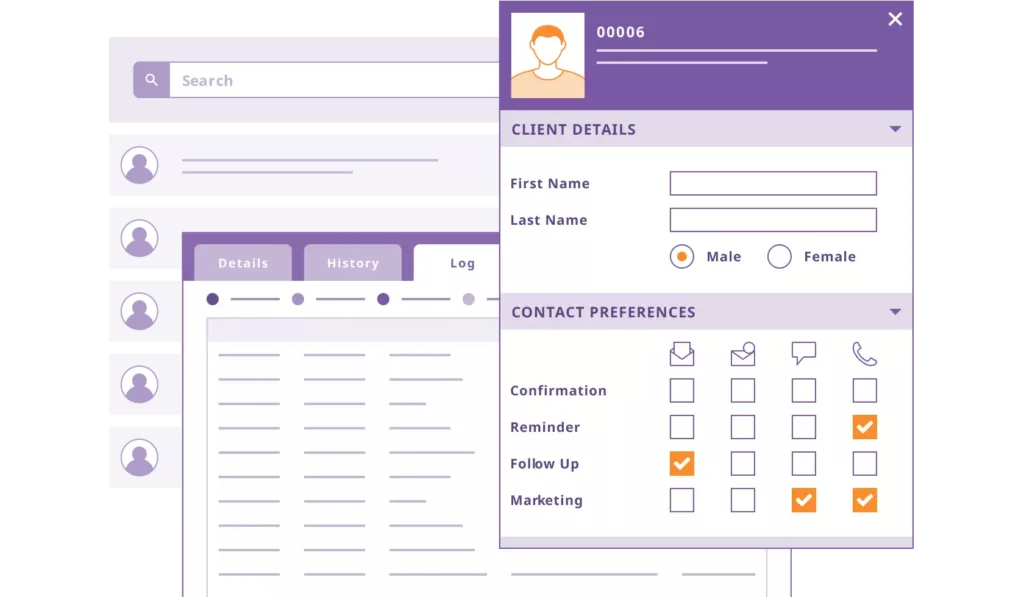 Register new clients in just a few clicks and build detailed client profiles. Refer back to the client log for a complete history of their treatments and communication with your clinic.
Online client registration
Customisable client profile fields
Connect third parties e.g GPs insurance and next of kin
Manage individual marketing and communication preferences
Manage your schedule with a comprehensive and customisable appointment diary.
Cancellation management
Location, department and room management
Patient waiting list
Group sessions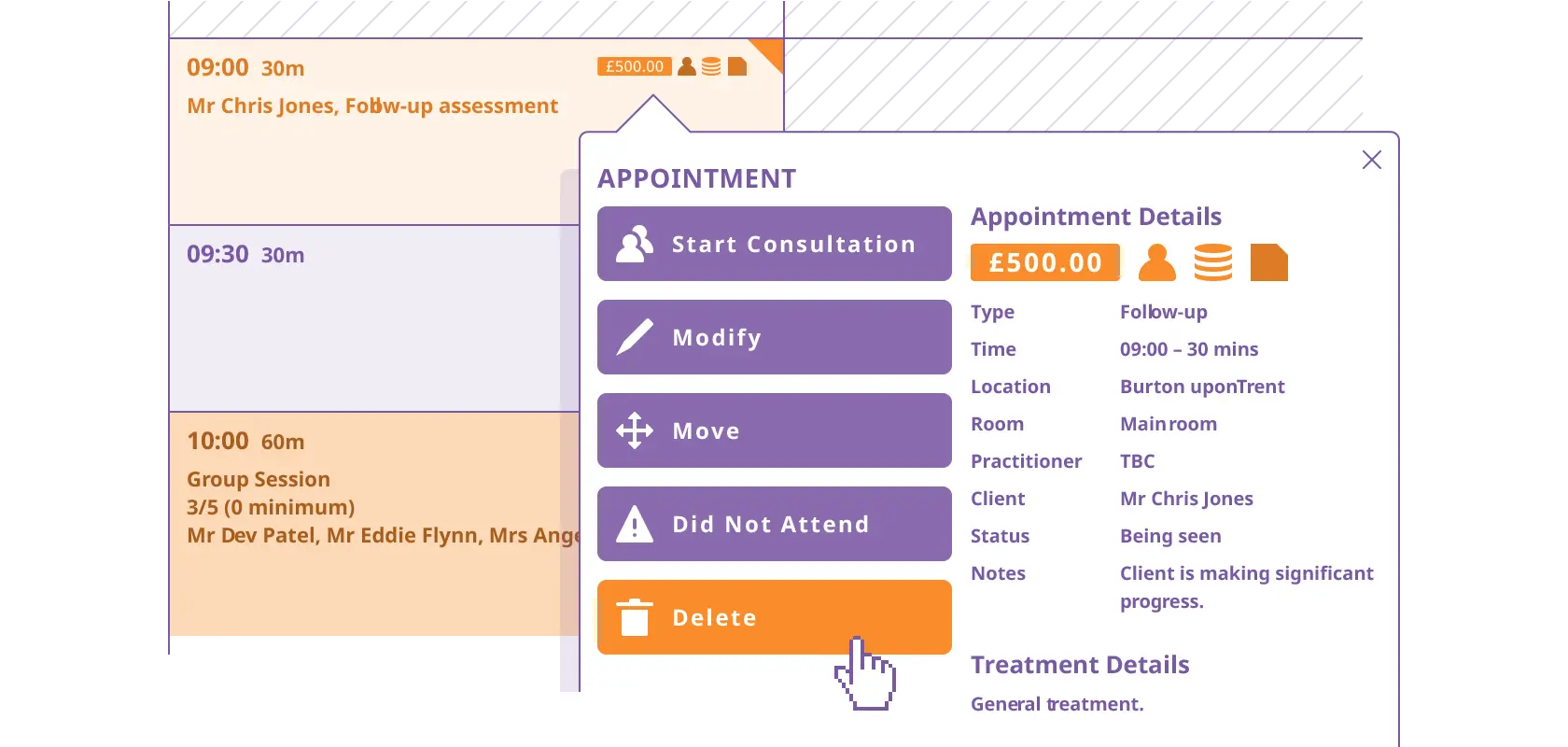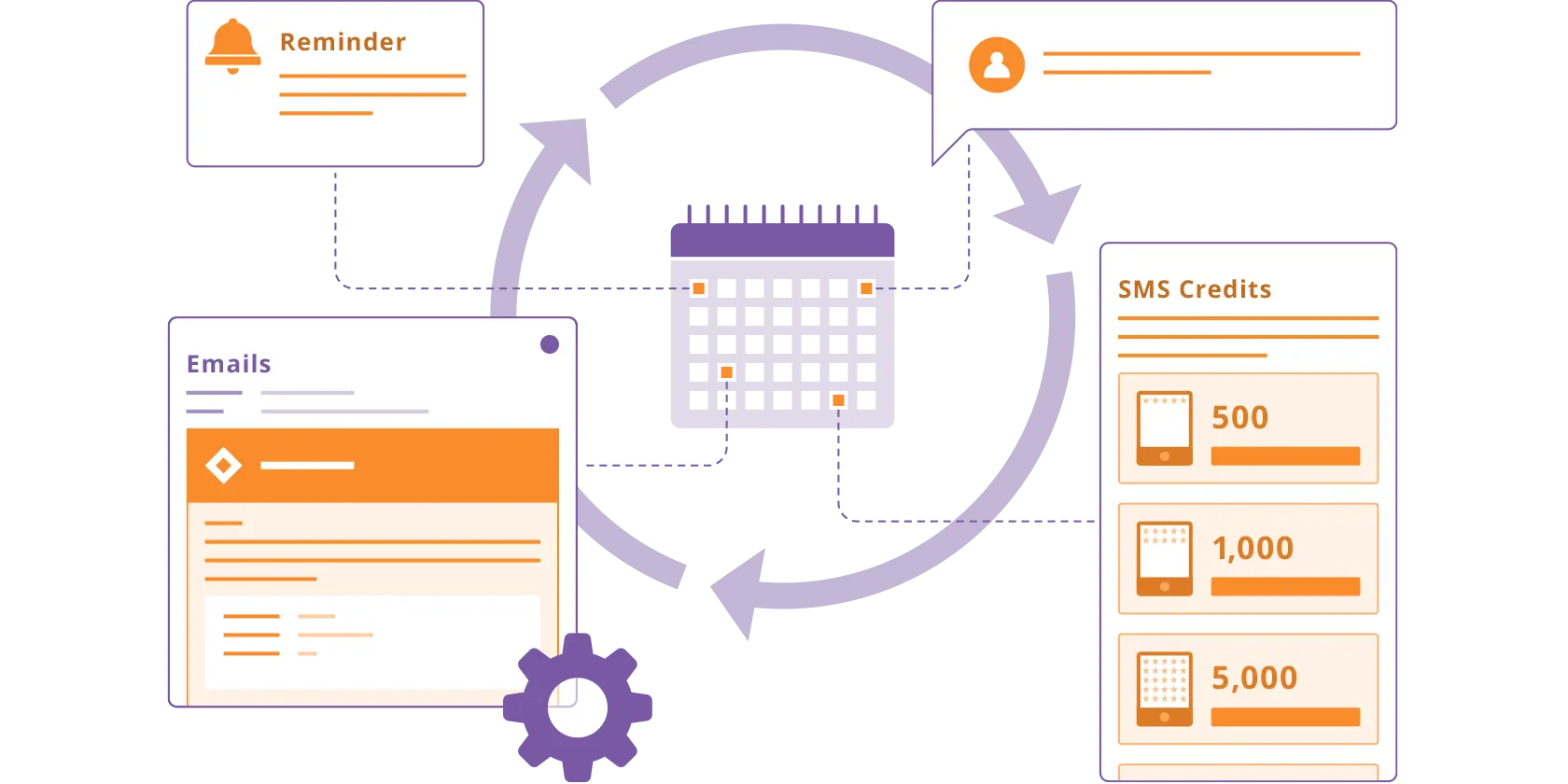 Automated Booking confirmations & reminders
Make sure clients never miss another appointment with automated booking confirmations and reminders via SMS or email, with fully customisable templates.
Unlimited free emails
SMS credits are available in bundles
Use HTML templates
Customise templates for different treatments
Use PPS' built-in telehealth features to schedule and conduct remote consultations with your clients, removing the boundaries of time zones and locations.
Secure on-screen messages
Screen sharing
High-quality video and sound
Easy access for your patients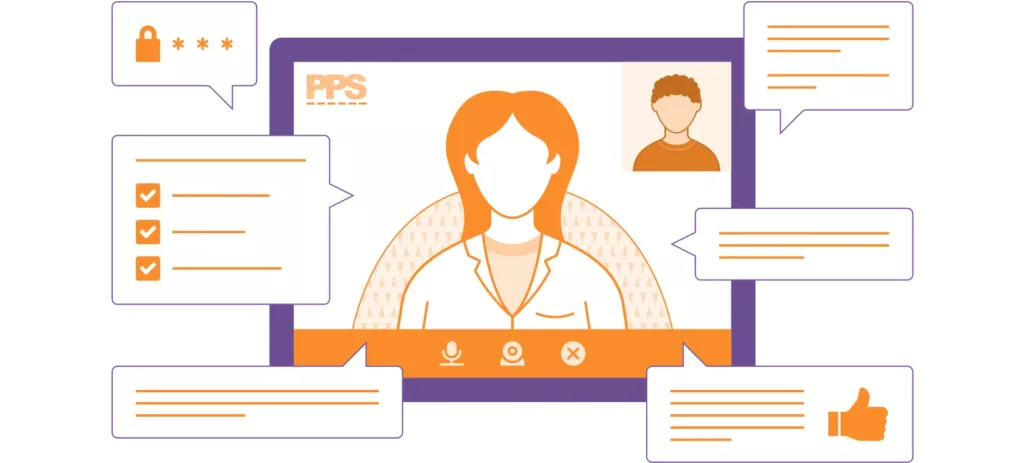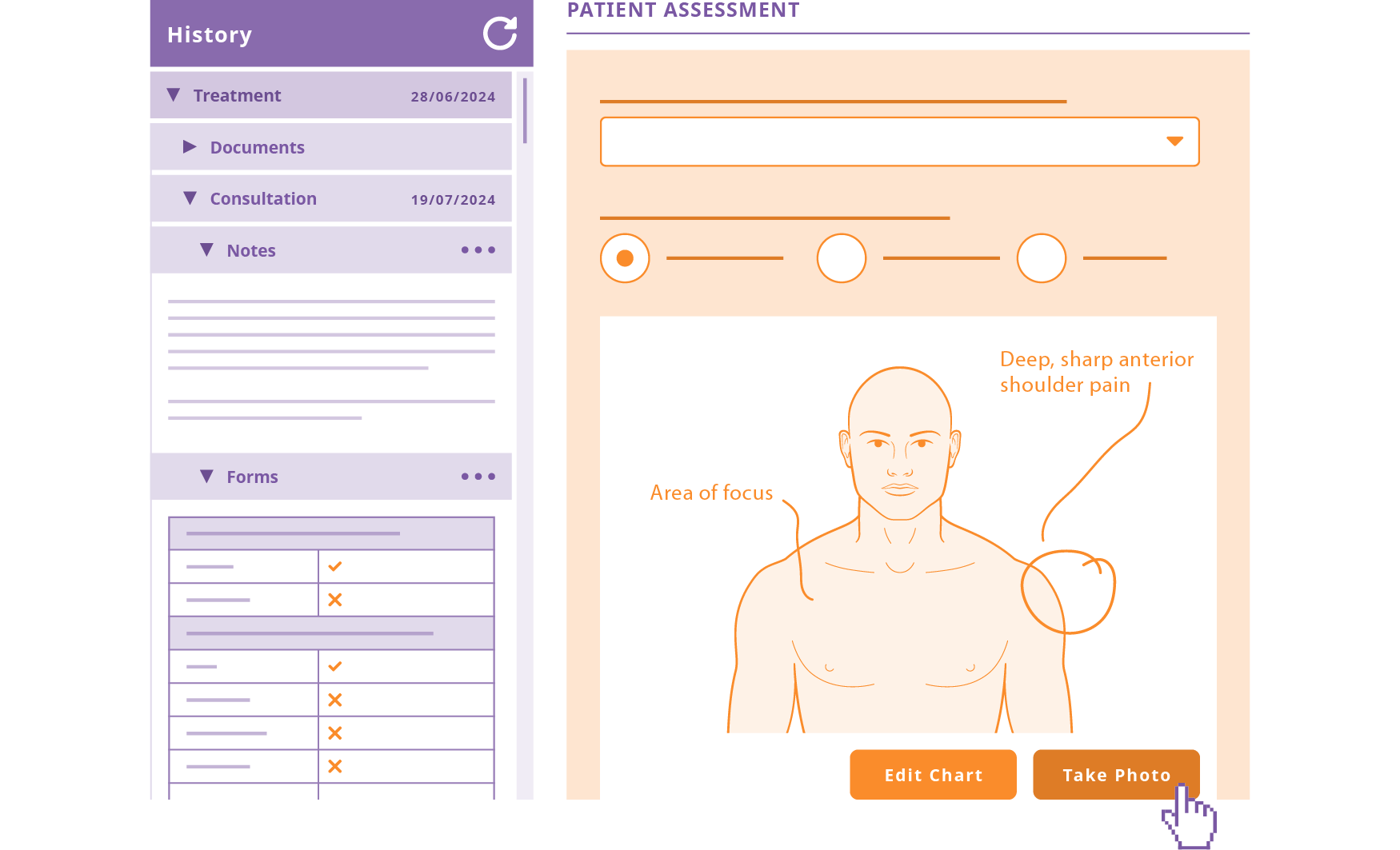 Easily record treatment notes with flexible and comprehensive consultation tools.
Upload and annotate images and body charts
Upload documents
Customisable treatment forms
Manage treatment episodes
Dictate notes

 
Build and customise forms to send to your clients to complete online to collect vital and valuable client data.
Client Registration
Consent
Pre-treatment assessment
Surveys
Client feedback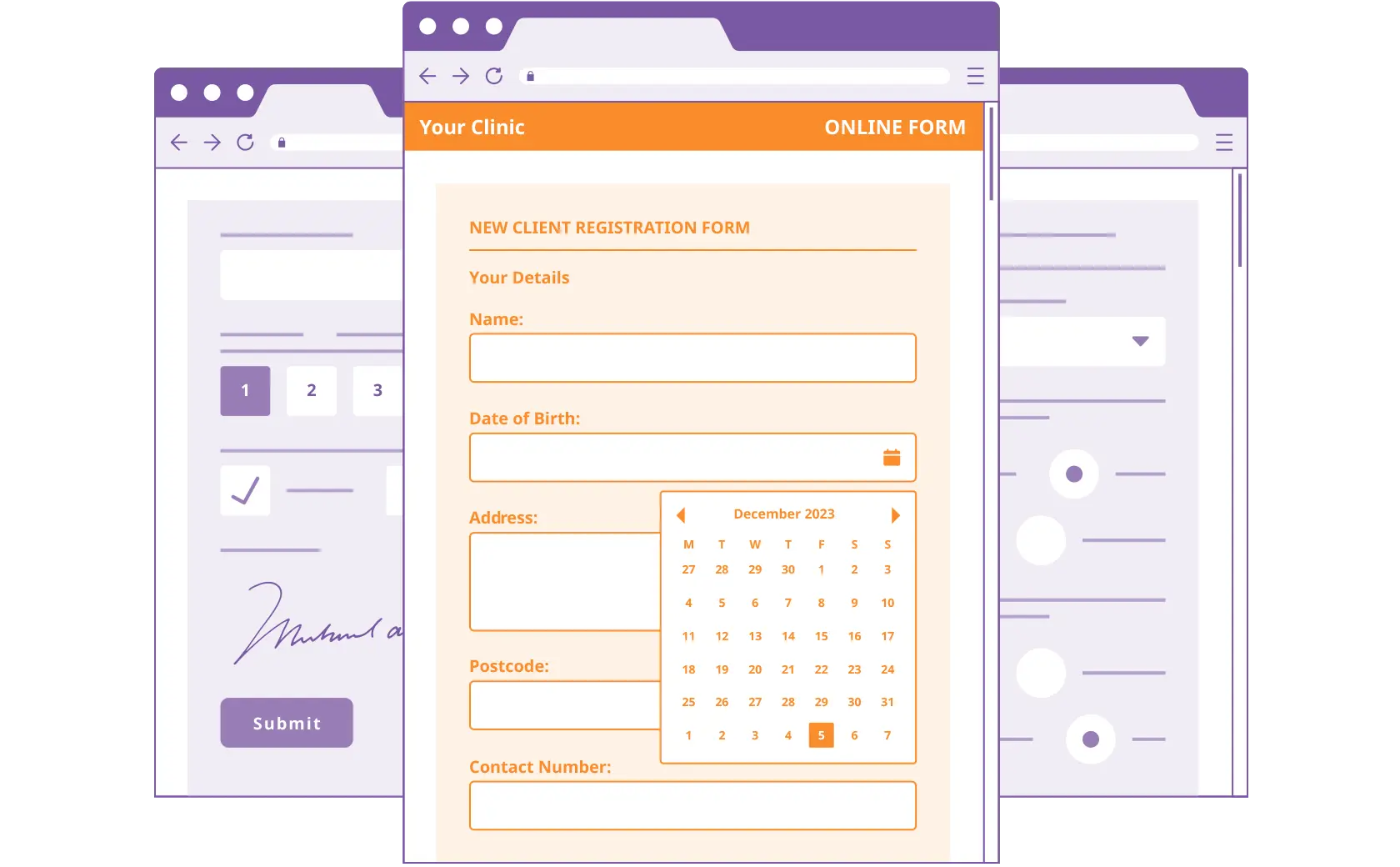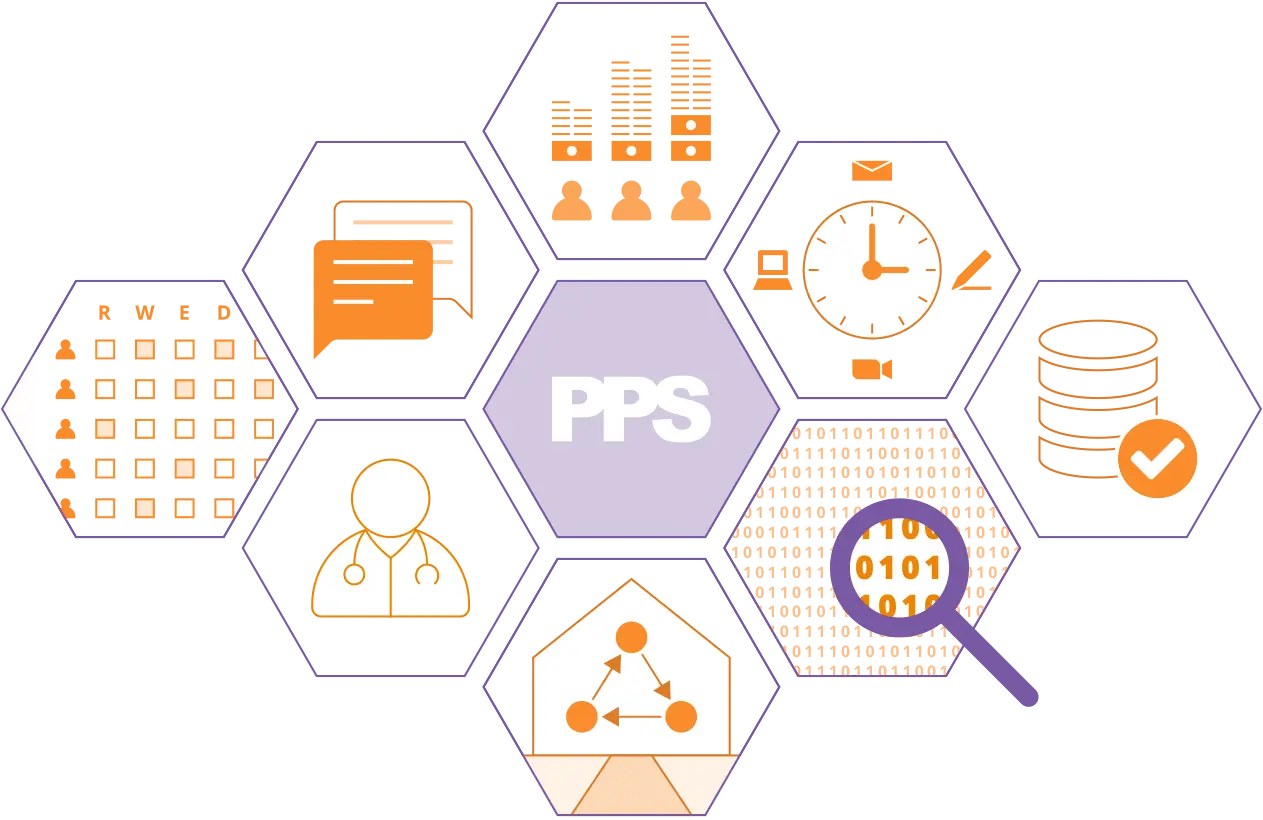 Manage your business with ease including staff, internal processes and monitoring.
Staff security controls/access levels
Staff commission
Internal messaging
Data audit tools

 
Track and monitor your business performance with detailed and customisable reports. PPS is fully equipped with standard KPI reports including diary occupancy, stock levels, monthly revenue, and hundreds more.
Customisable report criteria
Build 'favourite' reports for easy, regular access to stats
Export data for long-term monitoring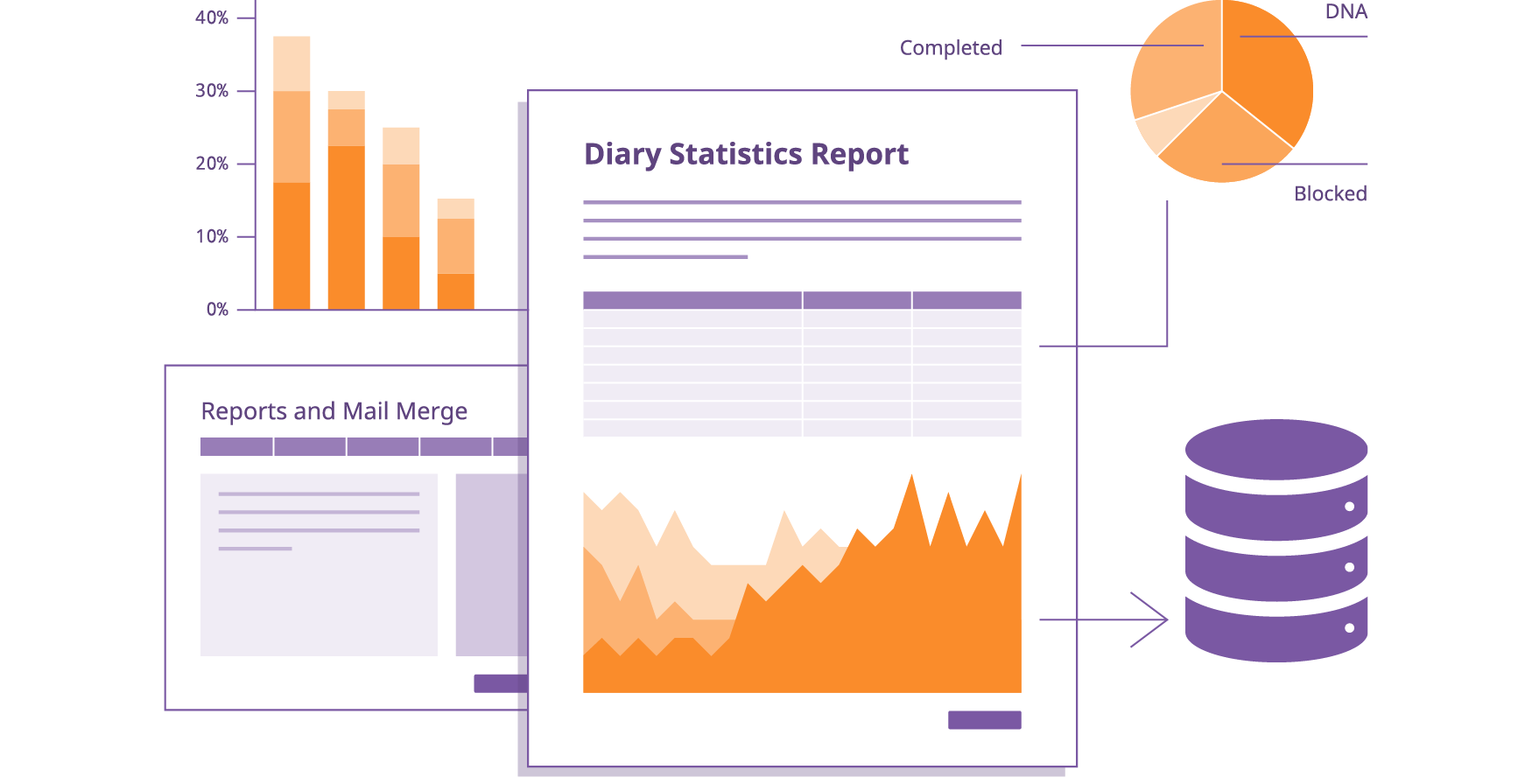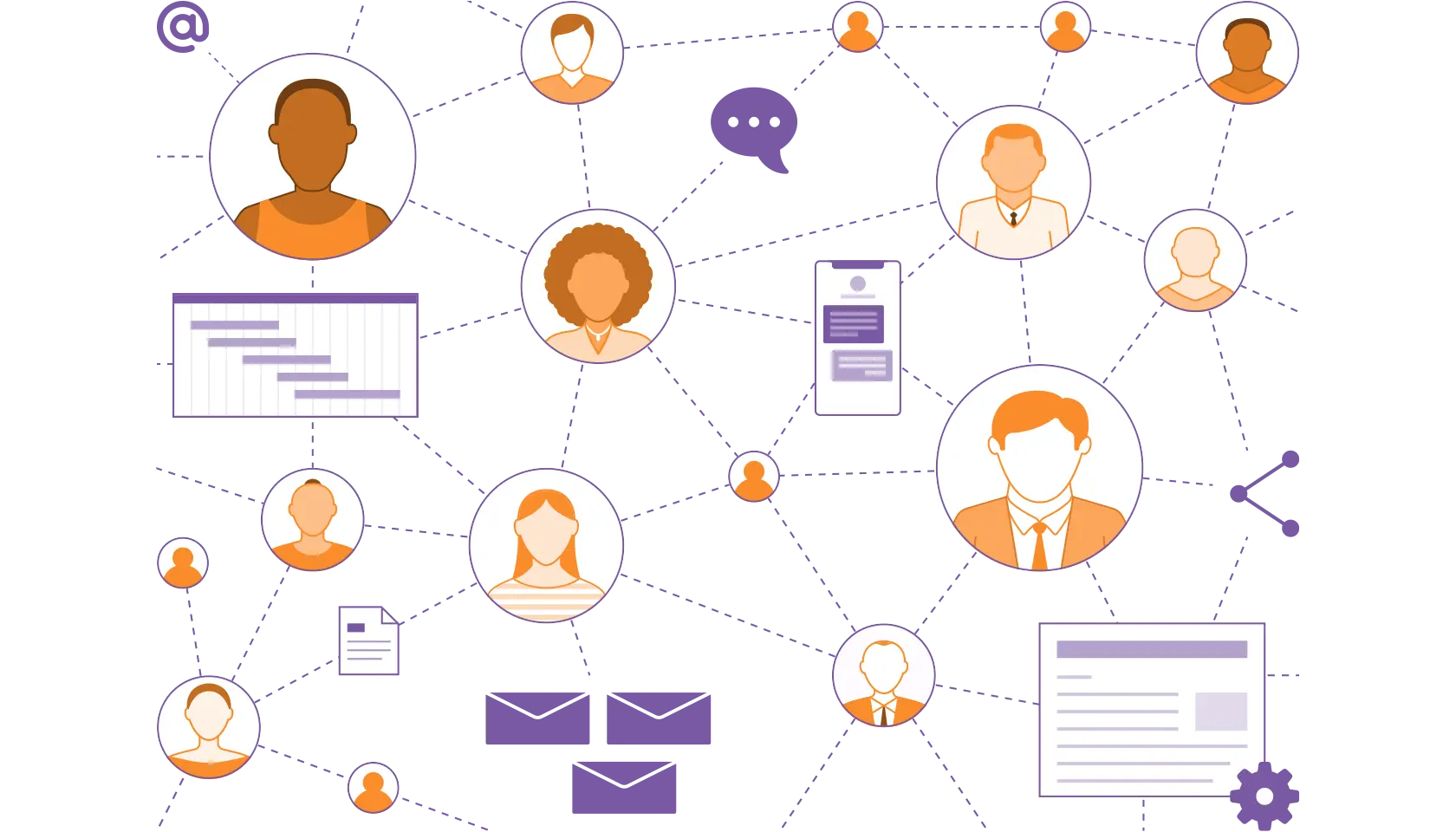 Marketing & communication
Stay in touch with clients and keep staff up to date with internal messaging, clinic newsletters and more.
Customisable templates
Mailshot management tools
Automated email and SMS sending
Internal messaging
Personal action scheduling
Daisy-chain templates for automated follow-ups
Manage the intricacies of your clinic's finances with a plethora of accounting tools that will allow you to automate essential processes, keep track of revenue streams and more!
Invoicing
Payment processing
Expenses
Insurance billing
Stock management
Price profiles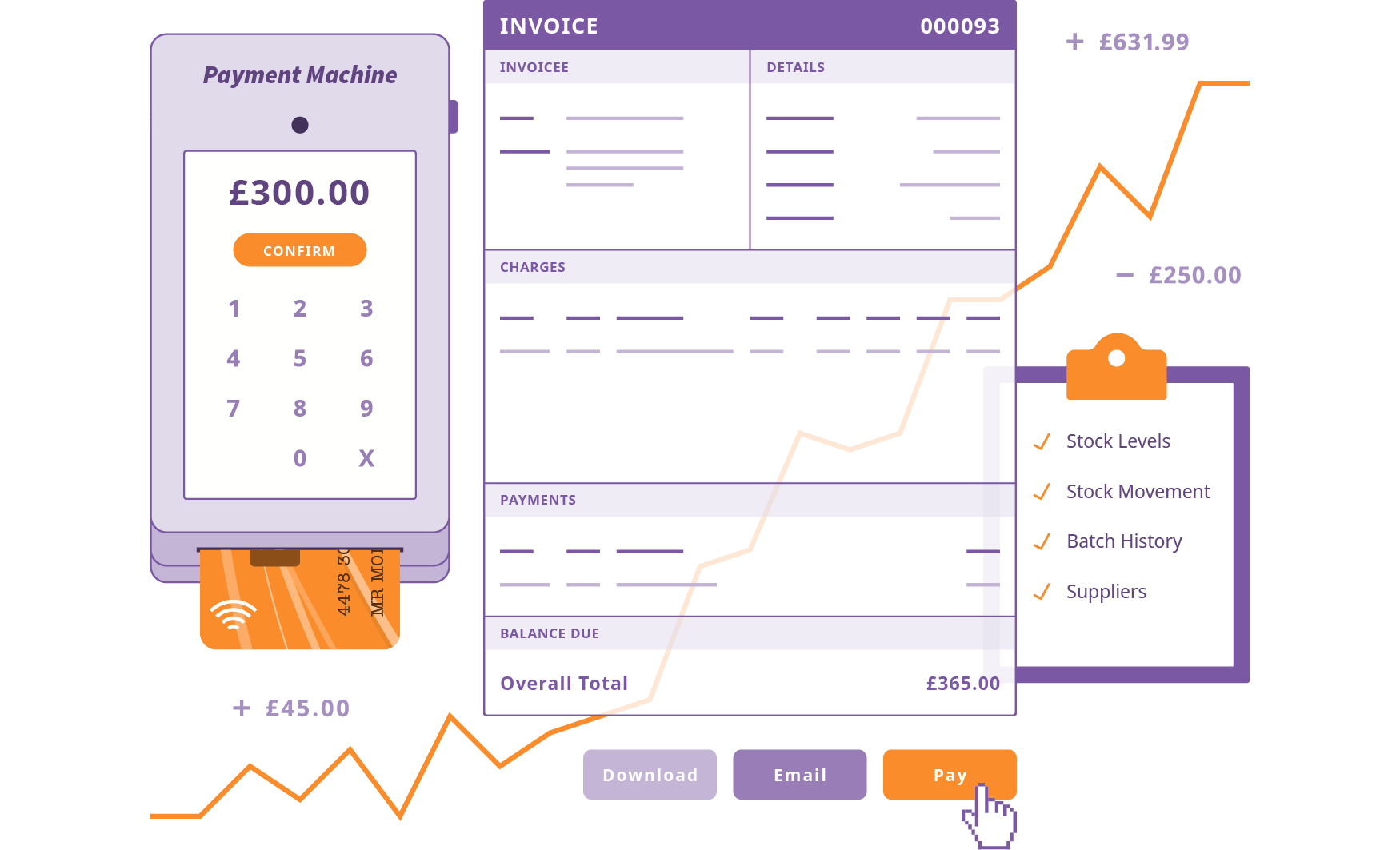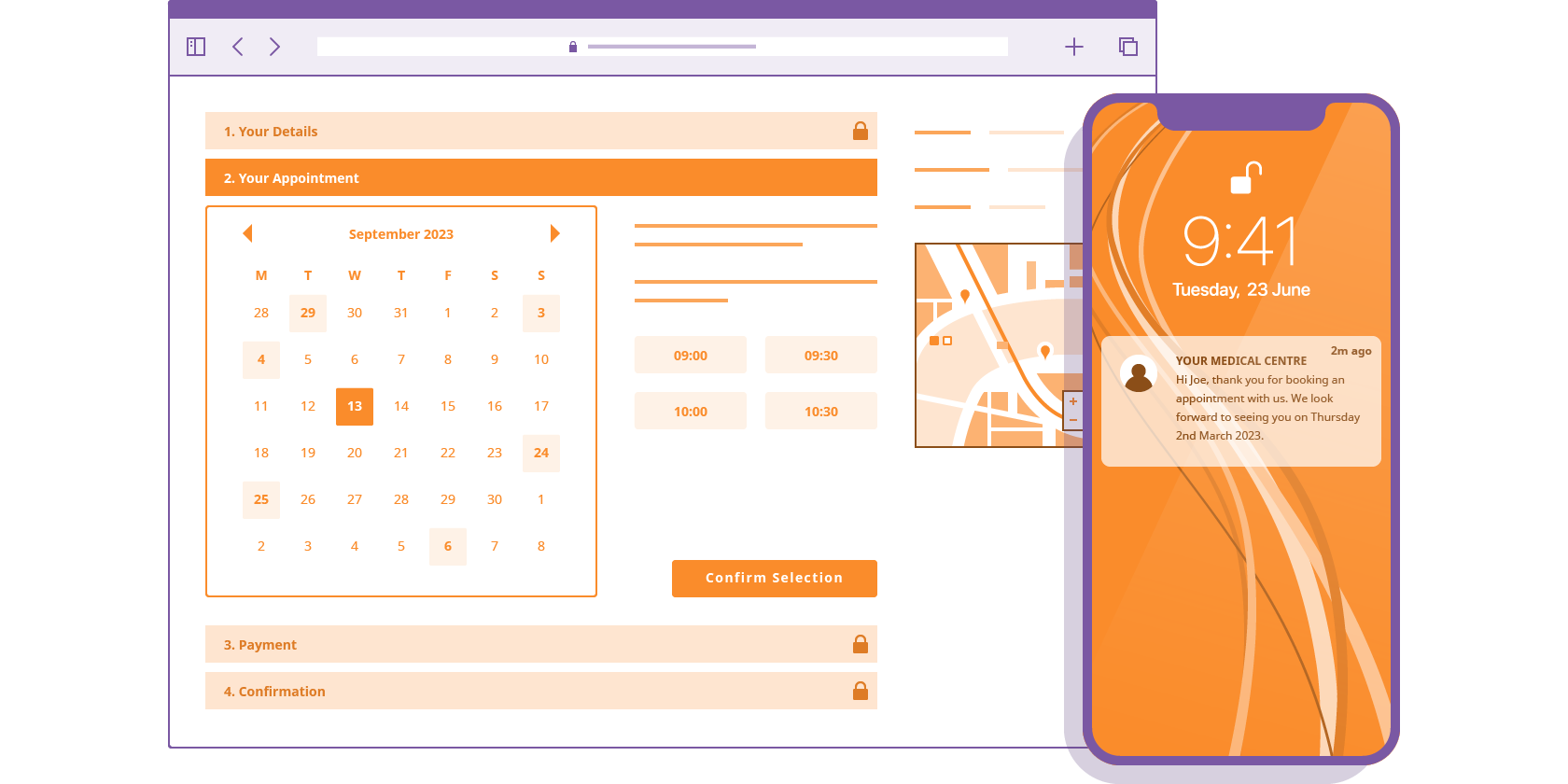 Allow your clients to select and book appointments online 24 hours a day, 7 days a week.
Online bookings sync to your PPS diary in real-time
Limit treatment, practitioner and appointment slot availability
Take secure payments at the point of booking with Dojo
Connect with Google Analytics
Option to integrate with your existing website

 
Allow your clients to check in on arrival without the need for a receptionist with PPS self-check-in, it links directly with your PPS diary to notify you when your next appointment has arrived.
Instant check-in
Tablet compatible

PPS integrates with Dojo to allow seamless payment processing when you complete an appointment, make a sale or finish a course of treatment. Dojo offers free next-day transfers, instant insights via an easy-to-use app, simple PCI compliance and 24/7 UK-based support.
PPS integrates with Mailchimp to expand your marketing and communications capabilities. Get creative, build professional-looking templates, keep your clients updated, and manage your mailing lists.
PPS integrates with Healthcode to streamline your private medical insurance billing process. Export your account data and upload it directly to Healthcode for easy and secure PMI billing via the Healthcode clearing service.
Get instant access to one of the world's most comprehensive exercise libraries via your PPS consultation screen, allowing you to easily print or send exercise programmes to your clients and keep track of their progress.
Build a home exercise programme in seconds with Physiotec, integrated with PPS for easy and direct access as part of your client's treatment.
Create stunning exercise plans for your patients in less than 1 minute with Rehab My Patient, Intuitive and easy-to-use exercise prescription software designed by leading physiotherapists.
PPS integrates with Opayo to enable upfront payments via PPS Online Appointment booking.
PPS integrates with PayPal to enable upfront payments via PPS Online Appointment Booking
PPS integrates with Pronto so that you can safely and securely receive patient referrals and treatment authorisations in real time from the industry's biggest providers.
PPS integrates with Data For Impact from PhysioFirst in collaboration with the University of Brighton. The DFI programme enables physios, through submitting anonymised treatment and outcome data on their patients, to obtain national reports on the efficacy of physiotherapy.