As we enter into the New Year, we thought it would be a great opportunity to recap on all of our achievements in 2015.
First of all…
We'd like to thank YOU.
This past year has seen great changes within the PPS family. We have grown both internally and through our ever expanding and loyal client base.
As technology continues to advance, we too adapt our lifestyles to accommodate. We understand how PPS can be an integral part of your practice and as such take inspiration from our clients on our continuous journey to update and improve PPS. So we'd like to say a big thank you for your feedback during 2015, which has enabled us to release 1 main update to PPS (plus 13 minor updates), 3 updates to PPS Express and 4 updates to our online appointment booking service, all of which have been greatly received!
2015 has also seen us welcome 7 new lovely people to our PPS family. We have doubled our development team, supplemented our support department and added to our admin group!
And with this growth, we needed somewhere to put everybody, so we got 1 new office!
Complete with a fancy new kitchen and a swanky new meeting room.
We know that our clients have been busy too with a whopping 2,085, 837 SMS sent during 2015! Which is fantastic news as it means that you're taking advantage of some of the tools built into PPS to help you to reduce cancelled appointment rates by up to 30% and communicate with your clients fuss free.
And we've been helping our customers, new and old get up to speed and make the most out of PPS with 180 webinars in 2015.
And as we do every year PPS has hit the road, attending 5 conferences across the UK, travelling a total of 922 miles to meet some fantastic new people and see some familiar faces too!
Our various adventures during 2015, including road trips, onsite visits and networking events have seen us register a wonderful 1,133 new clients with a big warm welcome.
And our fantastic support department have continued to support you when you're in need. Whether it's a quick question, you need a bit of help and guidance or you're in dire straits we have resolved a stupendous 13,795 support calls.
And to top it all off we had 1 big fat Christmas party!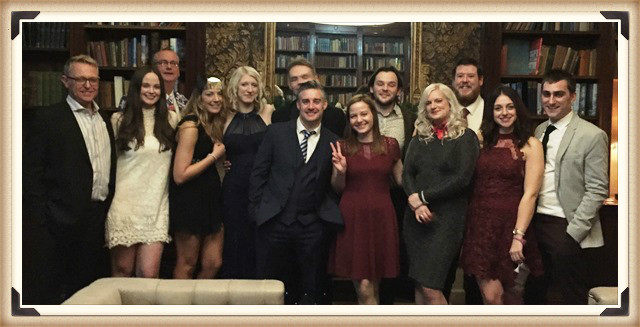 Here's to 2016, all the best from PPS.